DON'T GO IT ALONE
That's one of the best pieces of advice I can give you when it comes to New Construction. How many times have you purchased a new construction property from a builder? How many times within the past 5 years? It takes someone knowing the ins and outs of how a Developer sells to get you the best price available, with the best terms and conditions. There are savings to be had and unless you know what to look for and what to ask for, you aren't going to be served them on a silver platter. I've seen it too many times when those not represented by and agent purchased at a far higher price than those whom I sat beside during and throughout their purchase process.
Okay, now that I have that out of the way, let's have some fun!
I love new construction! And perhaps you do too, as you might not otherwise be looking here. And the really great news is that the New Construction market is booming here in the in the Greater Orlando area. Count 40 new developments alone in this New Construction Map below (as of 3/27/2017):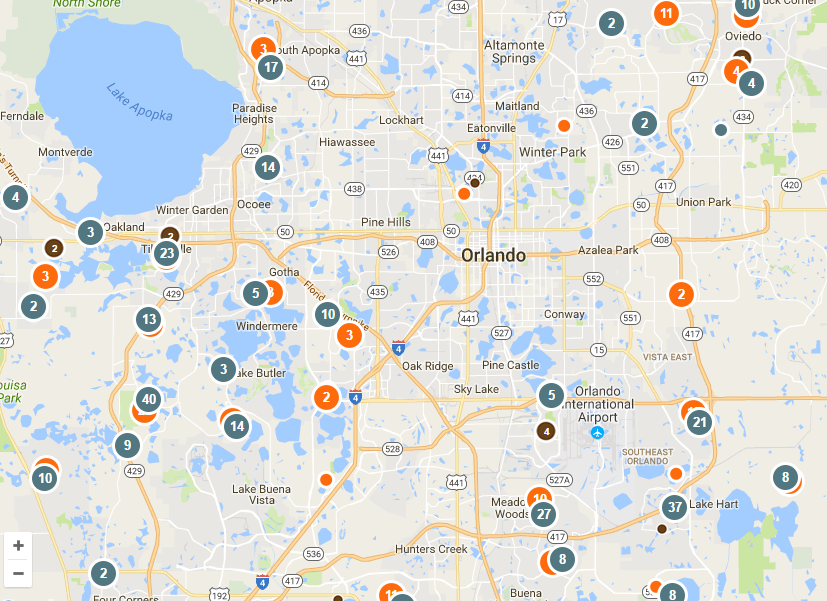 David Weekley, Hovkanian, Toll Bros, Taylor Morrison, CalAtlantic, Beasley, KB Home, and Pulte are just a few of the major builders to chose from. and there is the perfect home in the perfect area just waiting for you.