Expecting your relationship with your significant other to go smoothly during the home buying process? See what issues couples disagree with the most. According to our REALTOR® Magazine. "Buying a home can be stressful on couples. Sixty-percent of millennial and Gen X couples say they disagreed occasionally, frequently, or "a lot" when buying a house with their partner or spouse, according to a new survey released by LendingHome...
"Couples who have been together a longer time tend to be more harmonious in the home-buying process, according to the survey. Those who had been together five or more years disagreed frequently only 14 percent of the time when searching for a home. On the other hand, couples who have been together for four years or less disagreed twice as much, with nearly 30 percent disagreeing frequently or more often.
So, what are couples disagreeing about? Their top disagreements were the level of debt to take on (49 percent); the style of home to purchase (46 percent); size of house (45 percent); and whether or not to buy a house in need of renovation (43 percent), according to the survey. "
Here's the Pictogram, to help.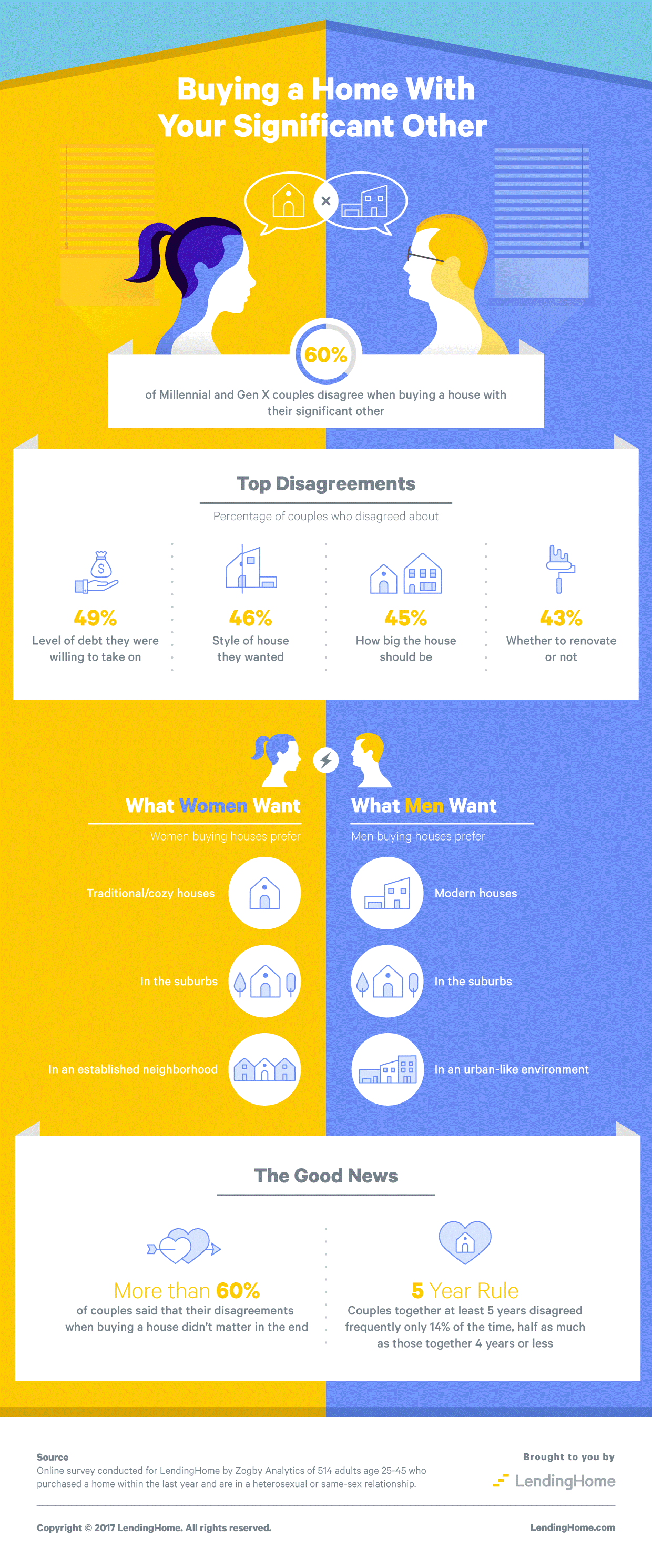 Remember: Choose your battles wisely! And hire a trusted REALTOR® to assist you with the process. She will be able to guide you to best keep the squabbles down to a minimum! DawnDeegan@gmail.com GreaterOrlandoRealEstate.com