On my Blogspot post last year, i wrote about jewel box homes. I wanted to update that post in relation to the market, here in the Greater Orlando area.
You can read my original post on Blogspot, but to recap, a Jewel Box home is one that is generally less than 2500 sq ft., usually 2-story, has strong energy efficiency components, the garage sits in the back, the parcel will be small, and the materials and finishes inside the home are above grade.
Lake Nona's Laureate Park indeed has Jewel Box Homes for sale, but they aren't using the term Frank Lloyd Wright used, apparently. Nevertheless, they have all of the characteristics of them, and you might agree that even the name is perfectly appropriate for the style, many of them painted in lighter jewel tones.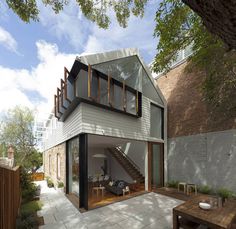 Frank Lloyd Wright, original Jewel Box Home.
I would say the best builders of these homes in this area currently are David Weekley, who are calling them their Cottage Series, and Ashton Woods. Some of these homes have been completed and can be viewed, and others are partial built.
If you have interest in these types of homes, please contact me immediately!

~Dawn